Reclaim Value from Chemical Waste in Houston, TX
Learn More About Our Waste Product Initiative
When you look at your company's industrial waste streams, you likely see nothing but waste. After all, your waste streams only produce items you intend to throw away. However, the chemical and industrial waste you produce in Houston, TX could have potential value you're unaware of, and you could be disposing of thousands of dollars. At Excel Industrial Group, we can help you identify and capture the untapped value of your industrial waste. With the help of our team, you could transform some of your waste into a potential revenue stream to help you offset other costs and improve your bottom line. Not to mention, you'll be helping the environment in the process. Reach out to our team today to learn more about how we can help you identify the value of your waste products.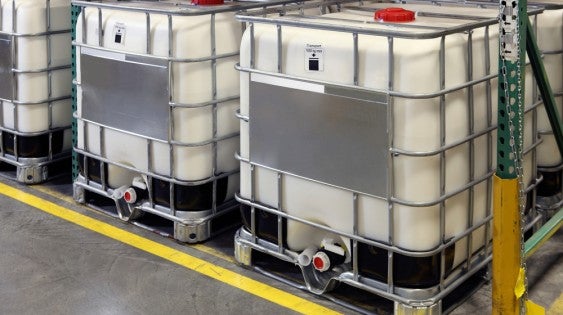 Find Value in Your Industrial & Chemical Waste
The team at Excel Industrial Group in Houston, TX has been helping industrial businesses throughout the country manage their waste disposal for over 20 years. During this time, we have honed and perfected our methods to help companies identify and generate additional revenue from their waste items, rather than simply paying to get rid of it. You may not realize it, but many of the items you think of only as waste can actually be recycled and sold as valuable products in alternative markets. We'll help you find value in the items you may otherwise think are worthless. Let our team evaluate your waste streams and find your extra cash flow.
Maximize Revenue, Minimize Waste
Recycling your industrial waste and selling it to be used in other industries provides two primary benefits for your business. First and foremost, it helps you maximize your revenue by creating additional cash flow from a place in your business that used to only cost you money. Secondly, the process helps you minimize waste. Because you are now recycling and selling a large portion of your waste, the amount of waste you actually need to dispose of will significantly decrease. This means lower disposal costs for your business and less impact on the environment. If you're interested in learning how we can help you maximize your revenue and minimize your waste, our team is here to identify potential waste items of value, including:
Solvents
Refinery oily residuals
Sulfuric Acid
Ethylene Glycol
How Our Waste Product Initiative Works
As we mentioned, our waste product initiative identifies both hazardous and non-hazardous waste items in your disposal stream that could be collected and sold to earn your company money. However, you may be wondering how exactly this process works. Our team has streamlined this process over the years to allow us to work quickly to analyze your current waste management practices and determine how we can implement new ones to capitalize on the valuable products in your waste stream. We are here to guide you through each step of our waste product initiative, helping to ensure your success. Our waste-to-product process involves the following steps:
Material testing
Analysis/testing
Analytic review
Pilot testing
Pricing/offer
Acceptance
Product shipment
Why Our Waste Product Initiative is Important
Converting your chemical and industrial waste into usable products influences more than just your bottom line. It can also help to protect and preserve our worldly environments. Eliminating a large portion of your waste will decrease your dependence on landfills, will help to conserve natural resources, and decrease your company's environmental footprint. By recycling materials and passing them onto an industry that needs them, you're getting double the use out of them, turning them into resources instead of something to throw away. Collectively, all over the world, this type of practice can help us minimize waste, reduce costs, and help the environment.
What We Do During Our Waste-to-Product Services
When you hire us to analyze your waste and determine what can be recycled, you can count on us to see the process through all the way to completion. We use the latest, state-of-the-art technologies to develop innovative solutions for the unique challenges presented by recycling hazardous and non-hazardous waste. We provide a range of services that can take existing waste and recover or recycle it for future use. During the process of converting your waste to usable products, we can handle all the following tasks:
Packaging waste materials to be recycled
Transporting them to the destination
Providing necessary tracking documents
Completing byproduct testing
Providing written documentation with details about what materials were recycled
We Have a Commitment to You & The Environment
At Excel Industrial Group, we're different from other waste management companies in Houston, TX. Our goal isn't just to dispose of waste products and leave it at that. Rather, we're committed to helping you find better waste management solutions. In this way, we encourage you to implement more effective waste management strategies, which improve your business and bottom line but also help the environment by eliminating waste. We're committed to helping both our clients and the environment through our actions. We understand that excess waste is a global process and will require a global solution, which is why we work so hard to help companies reduce their waste. Together, we can make a difference in the impact we make on the environment.
Request an Estimate for Our Waste-to-Product Services
The team at Excel Industrial Group is here to help your business practice better waste management. Whether you need our recycling services for a few items, or you need continued service to recycle your large-volume waste stream, we can help build a recycling program that works for your company. If you're interested in learning how we can help you harness the value of your chemical or hazardous waste, now is the time to give us a call. Please reach out to us today to speak to one of our team members or to request an estimate for our waste-to-product services.