Industrial Waste Management Services in Houston, TX
Industrial Waste Management
If your industrial company has a large inventory of waste you're struggling to dispose of or you're facing high disposal costs and complicated regulations, Excel Industrial Group can help. Located in Houston, TX, our experts at Excel Industrial Group can help your company dispose of all types of industrial and chemical waste in a safe and environmentally friendly manner. Whether you have hazardous or non-hazardous waste in drums, trucks, roll-offs, or railcars, we can handle it properly at an affordable cost to you.
Industrial Waste Transportation Services
Our team of experienced waste disposal experts always strives to transport and dispose of or recycle waste as quickly and efficiently as possible, providing minimal hassle and cost to you. Whether you need to dispose of chemical solvents, oils, wastewater, contaminated soil, or hazardous industrial waste, we will determine the safest, simplest, and most effective method for transportation, recycling, and disposal. l. If necessary, we can also pull samples, analyze waste samples, profile, and provide labels and manifest for the proper transportation and disposal of your industrial waste.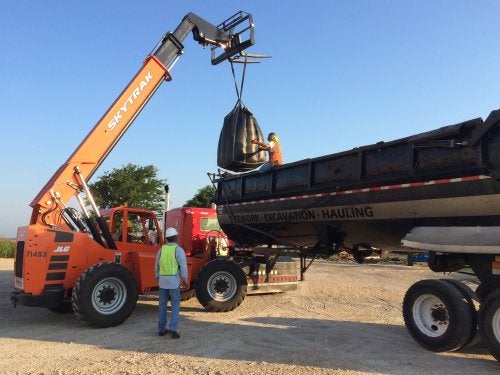 Our waste transportation services include the following:
Liquid vacuum trucks
Rail cars
Air movers
Tank trucks
Roll-off boxes
Pneumatic trucks
Dump trucks and end-dumps
Box vans
Industrial Waste Disposal Services
At Excel Industrial Group in Houston, TX, we've been handling industrial waste management in an environmentally safe and cost-effective manner since 1997. We handle hazardous and non-hazardous waste in full compliance following all government regulations while prioritizing environmentally friendly methods of disposal and recycling, helping you reduce your company's environmental liabilities. No matter what type of industrial waste you have, our experienced team can properly transport, recycle and dispose of it in a timely and efficient manner, so you don't have to worry about potentially problematic waste streams.
In addition to providing industrial waste transportation, recycling, and disposal, we also can provide consultation on reducing industrial waste, cutting costs, and turning waste streams into possible revenue streams. Where others see only waste, we see the potential for turning overhead into valuable income streams for you and your business. We can help you divert material from landfills, recover products that you might otherwise be throwing away or generate revenue from our chemical trading services.
We at Excel Industrial Group truly are experts in managing waste, chemicals, and co-product chemicals. Let us handle your industrial waste disposal needs and take the worry out of waste management, transportation, and disposal. You don't have to live in the Houston, TX, area to benefit from our services — our industrial waste management company provides nationwide services! For pricing and more information regarding our services, do not hesitate to contact our office by calling 281-213-3822. We look forward to working with you!