Environmental Cleanup Services in Houston, TX
Waste Management Services Since 1997
If your company requires environmental cleanup services, Excel Industrial Group can help. Our Texas-based company has been assisting industrial businesses throughout the nation for more than 20 years with hazardous waste removal, waste disposal, and waste management services. No matter what type of environmental cleanup services you need, let us be of assistance!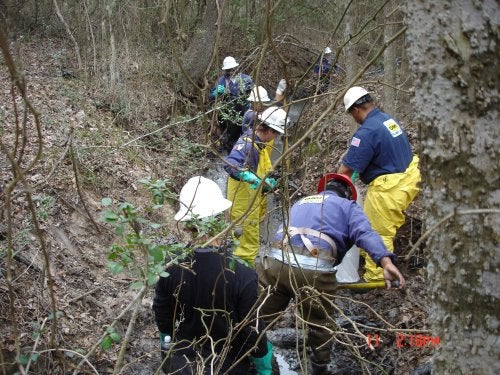 Assistance with hazardous waste removal, chemical waste disposal, and more
At Excel Industrial Group in Houston, TX, we have extensive experience with environmental cleanup, providing comprehensive assistance and waste disposal for industrial companies across the nation. We'll take care of everything, from environmental assessments for determining the extent of the cleanup required, to completing site remediation and closure. We do all of it at a low, affordable price, so you can focus on running your business.
Our environmental cleanup and hazardous waste removal services include:
Site assessments
Tank cleaning projects
Sump and pit cleanouts
Pond cleaning & closure
Land application projects
Site remediation & closure
Asbestos & lead abatement services
We can also provide emergency spill response services for all types of chemical spills. Don't spend top dollar with other waste management companies when you can have affordable, efficient, and environmentally safe cleanup services with Excel Industrial Group!
Our Houston company has been providing waste management services and environmental cleanup services since 1997. Please contact Excel Industrial Group at 281-213-3822 to learn how we can assist with your next environmental cleanup project.