About Contaminated Soil Disposal in Houston, TX
Contaminated Soil Remediation Services
In many cases, following a site assessment, data provided, and the constraints of a job site, contaminated soil excavation is deemed the most cost-effective and reliable method of area cleanup. That's why commercial and industrial industries look to Excel Industrial Group for experienced excavation and contaminated soil disposal that adheres to state and local permitting requirements in Houston, TX.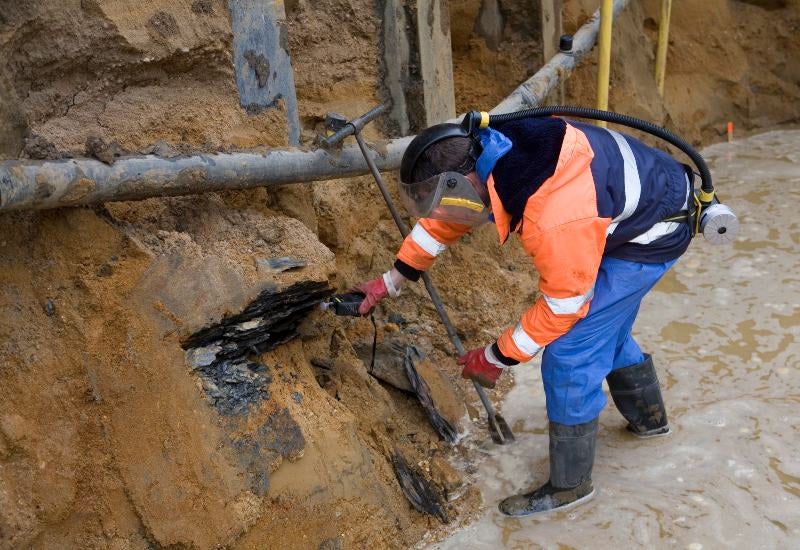 What Is Contaminated Soil?
Contaminated soil is any soil type that has been compromised by hazardous substances, including but not limited to heavy metals, chemicals, and more. The hazardous substances may derive from industrial activities, inadequate waste disposal, or accidents leading to contaminated soil that requires sufficient remediation as it is unsafe for the environment and human health.
Types of Soil
There are four primary types of soil to get familiarized with when planning for soil remediation. The types of soil include stable rock, type A, type B, and type C. With excavation, stable rock is impacted by the process. Therefore, soil types A, B, and C are the more intricate soil types to understand.
Type A
Type A soil is known as the more stable soil type. Type A soil has a slope angle of approximately ¾:1 and compression durability of 1.5 tons per square foot. Clay, sandy clay, clay loam, and silty clay are all variations of type A soil, as to be type A, the soil must not be compromised by fissures or the vibration of traffic.
Type B
Type B soil is cohesive with a compression strength of 0.5 tons per square foot. Angular gravel, similar to crushed rock, is an example of type B soil. In contrast to type A soil, type B soil has been disrupted, meaning a soil may be type A until subject to heavy traffic vibrations, making it type B.
Type C  
Type C soil has a compression strength of 0.5 and is also cohesive, like type B. However, its distinct classification comes from the sand and gravel within the soil, which allow water to flow through with ease. Furthermore, type C soil may also contain submerged, unstable rock.
Soil Excavation, Removal, & Disposal
Contaminated soil excavation is a safe and cost-effective method for removing hazardous soil. The process may vary depending on the complexities of the site. However, it typically includes digging and extracting the soil while closely adhering to environmental regulations and safety protocols. Following removal, the soil is transported to appropriate locations for treatment and disposal.
Contaminated Soil Removal Process
Following a systematic approach that ensures effective and safe soil remediation techniques, Excel Industrial Group conducts the following process:
Testing of the soil to detect contamination
Assessing removal area and marking on-site utilities
Contaminated soil excavation
Collect contaminated soil samples for testing
Contaminated soil transportation and disposal at an external location
Is Contaminated Soil Excavation Safe?
When executed by industry specialists, contaminated soil excavation is entirely safe, as our trained professionals understand the various hazards we may encounter. As such, we apply the protocols needed to keep the site, surrounding area, and people involved safe.
Why Is Contaminated Soil Excavation Important?
When soil tests positive for contamination, it's imperative to have it removed for several reasons. The primary reason is to prevent the spread of contamination, which leads to increased health and environmental risks. Additionally, contamination can affect the water supply, which requires removal as it further compromises the soil.
Contact Excel Industrial Group
If you need contaminated soil excavation and soil remediation services, look no further than Excel Industrial Group. Contact our experienced team of soil remediation experts for minor to complex soil excavation projects.
Why Choose Us?
We Excel At Efficiency
Over 25 Years of Experience
Experts In Managing Waste, Chemical & Co-Product Needs