Dependable Dewatering Containers in Houston, TX
Request a Dewatering Box in Houston, TX
Excel Industrial Group helps industrial companies safely and effectively process their sludge by deploying dewatering containers in Houston, TX. Since 1997, our team of knowledgeable and dedicated professionals has given industries environmentally responsible waste management services including recycling, transporting, and complete disposal. We'll remove and filter your unwanted sludge, ensuring it is disposed of in a secure and responsible manner. Contact us today to learn more.
What is A Dewatering Container?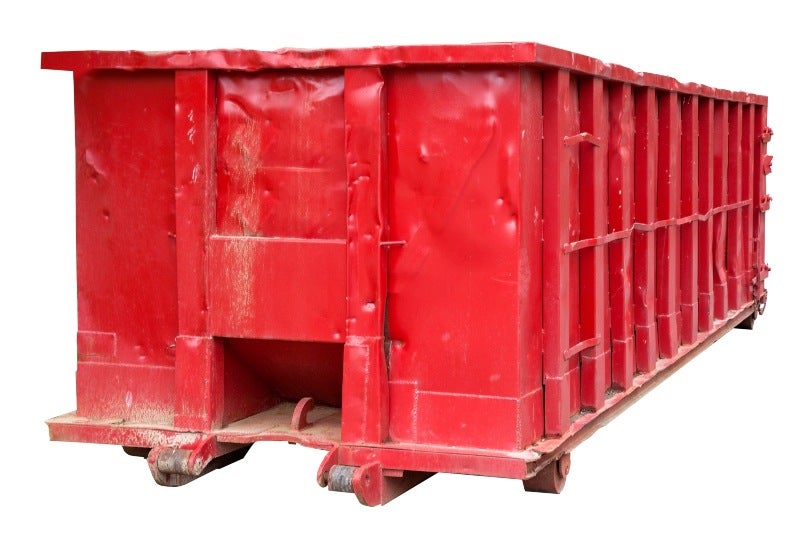 Also known as a drainage or separation container, a dewatering box is an affordable solution for removing and transporting water away from sludge. The container instigates the transportation of sludge by draining the water, producing dried-out and compact waste that is more convenient and accessible. The dewatering container makes sludge easier to handle.
A typical container consists of a basket where the sludge is stored. The liquid sludge is pumped into the container. The water passes through the container, while solid sludge is held back and protected by geotextiles.
Drainage containers can process sludge and remove water in segments, all at once or continuously, filtering out the water for dry and compact sludge.
Dewatering System Sizes and Types
Drainage containers are produced in two distinct types. Sealed containers prevent rain and high temperatures from invading your sludge, while unsealed containers expedite the dewatering process through evaporation.
Your choice of a container should be based on the specific materials you handle and the size of your operation. Here are a few other aspects you should consider before selecting a  sealed or  unsealed drainage container:
Heating and Drying: If sludge is left outdoors and in the sun, it can become too dry and hardened for future use. Heating and drying containers provide air-tight coverage for your sludge, keeping it at your preferred state and ready for proper dewatering.
Rainfall Dewatering: Rainfall can be a significant hassle because it keeps sludge wet. A sealed dewatering container protects your sludge from rainwater and additional moisture, so your dewatering process can progress and complete smoothly. Rain is no match for a sealed dewatering container.
Evaporation Dewatering: Evaporation is a strategic tool for your dewatering because it allows your process to work faster and more efficiently. Unsealed dewatering boxes are recommended if you need to dewater sludge quickly and conveniently. Enjoy an unsealed container for dewatering that runs ahead of schedule.
How is Dewatering Equipment Used?
The primary purpose of a drainage container is to remove water and minerals from sludge, producing more solid and compact material.
The process involves a steel basket where sludge is stored. The liquid is gradually drained from the sludge while the solid sludge material remains intact.
Drainage container managers can either separate the liquid waste and solid waste materials in a different location or transport the liquid back to its original location. The remaining useless material can be stored, removed, and dumped in a landfill.
Drainage containers are used to remove a wide range of liquids including:
Different types of water such as rain and condensation.
Grease materials caught in grease traps.
Liquids from septic systems.
Where Are Dewatering Methods Applied?
Drainage container systems used to apply strictly to waste removal operations, but innovations and new technology have allowed them to branch out and serve a wide variety of industries, including:
The recycling and renewable resource industries.
Glass, ceramic, and natural stone-cutting industries.
Tunneling and construction sites.
The oil and gas industry.
Environmental Assessment and intervention efforts.
Wastewater filtration and treatment facilities.
The food, drink, and hospitality industry.
Large corporations, government institutions, and municipalities.
Why Choose Us
Excel Industrial Group LLC has helped large industrial facilities safely and efficiently remove excess water from their sludge for a quarter of a century, producing a more compact material. Our team provides affordable sludge processing solutions that fit within your timeline and stay environmentally friendly from beginning to end. You can rely upon our team to handle your waste with health and security as top priorities.
Contact Us Today
Drainage containers provide a wide range of cost-effective benefits. Our team provides sludge processing that keeps your facility, team, and environment safe, healthy, and inhabitable. Feel free to fill out our contact form or give us a call, and a team member will guide you toward the right sludge processing solution
Why Choose Us?
We Excel At Efficiency
Over 25 Years of Experience
Experts In Managing Waste, Chemical & Co-Product Needs