Environmental Site Assessments Specialists in Houston, TX
Excel Industrial Group Offers Phase 1 and 2 Assessments
At Excel Industrial Group, we conduct environmental assessment services for all sizes and types of businesses throughout the Houston, TX area. Our environmental site assessments provide our clients with the information necessary to develop an appropriate cleanup plan, and to ensure that the site is remediated in full compliance with all applicable environmental regulations.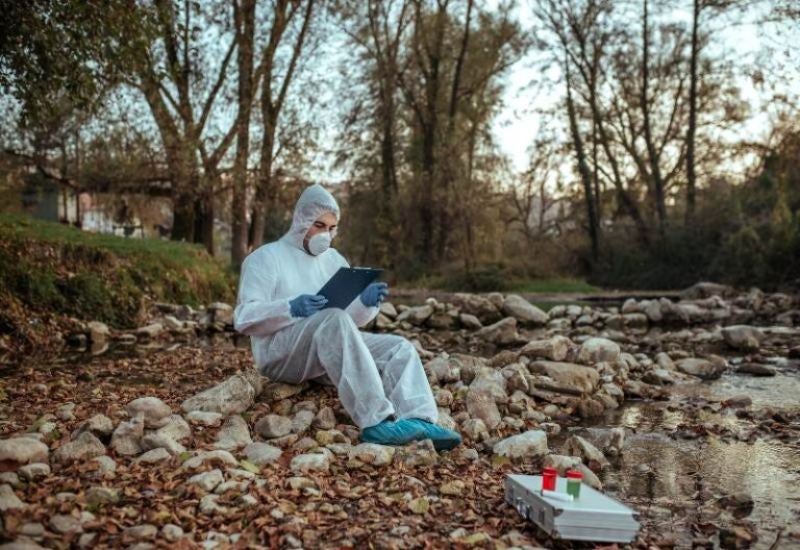 What Is an Environmental Assessment?
An environmental assessment is a process of evaluating the potential environmental risks and liabilities associated with a site, property, facility, or adjoining property. Environmental assessments can include Phase I, II, and III assessments, which involve:
Evaluating the historical and current use of a site
Identifying potential contamination sources
Testing soil, water, and air samples to determine the extent of contamination
Environmental monitoring and assessment can also be ongoing activities to ensure regulatory compliance, identify any potential risks or issues, and determine the appropriate measures for any needed environmental cleanup services.
Phases of Environmental Risk Assessments
Environmental assessments typically involve three phases: Phase I, II, and III assessments.
Phase I environmental site assessments are a comprehensive physical investigation of a property to identify potential environmental hazards and liabilities.
Phase II environmental site assessments involve the collection and testing of soil, water, and air samples to determine the extent of contamination.
Following our phase 2 environmental site assessments, ongoing monitoring may also be provided. Environmental cleanup services are typically necessary for Phase II and III assessments and involve the removal and disposal of contaminants from a site.
What Happens in Phase I of an Environmental Assessment?
During Phase I of an environmental assessment, we conduct a preliminary investigation to identify potential environmental risks and liabilities associated with the site, property, or facility. This phase involves a review of historical and current information about the site, including land use records, permits, and regulatory compliance history to determine the presence or potential presence of hazardous materials.
We also conduct a site visit to identify any potential sources of contamination or environmental risks, such as underground storage tanks, waste disposal sites, or hazardous materials. The purpose of Phase I is to identify potential environmental issues that may require further investigation in subsequent phases. Environmental cleanup services are typically not required during Phase I.
What's Involved in Phase 2 Environmental Site Assessments?
Phase II assessments may be necessary if contamination is suspected or identified during Phase I. A more detailed investigation is conducted to assess the nature, extent, and severity of environmental contamination. This involves sampling and analysis of soil, groundwater, surface water, and air to determine the presence and concentration of contaminants. This information is then used to develop an appropriate remediation plan if required or determine if additional investigation is needed.
When Should Companies Pursue an Environmental Assessment?
When there is a chance that your site could be contaminated, or when you intend to buy or sell a property that might have a troubled past, you should conduct an environmental assessment. Environmental assessments can assist in identifying potential environmental risks and liabilities, as well as in deciding on the best course of action and their associated costs.
Why Choose Our High-Quality Environmental Assessments?
Making sure you understand the condition of your soil and the area around your facility is imperative to your operations in terms of safety, environmental impact, and more. Excel Industrial Group offers comprehensive environmental assessments for properties across industries. With over 20 years of experience, we provide Phase I and II assessments, along with remediation plans and environmental monitoring. Additionally, we offer a range of environmental cleanup services, making us a convenient one-stop shop for our clients.
Need an Environmental Assessment in the Houston Area?
When you're ready to get to know your property better, give us a call. We will schedule an appointment for our team of experts to come out and help you get a better understanding of your environmental impact.
Why Choose Us?
We Excel At Efficiency
Over 25 Years of Experience
Experts In Managing Waste, Chemical & Co-Product Needs