Liquid Waste Transportation & Management in Houston, TX
Professional Liquid Waste Management
Excel Industrial Group provides liquid waste transportation and removal for all types of businesses throughout Houston, TX. Since 1997, we've stayed committed to always being on the cutting edge of waste management for our clients. We deliver efficient, sustainable, affordable, and safe waste transportation services to a wide variety of industries. We responsibly transport, dispose, trade, and recycle all types of industrial waste and look forward to working with you next. Contact us today to learn about our services and schedule your liquid waste transportation services in Houston.
Responsible, Efficient, and Affordable Services
We provide full-service liquid waste transportation services throughout the greater Houston area. Included in our many services are: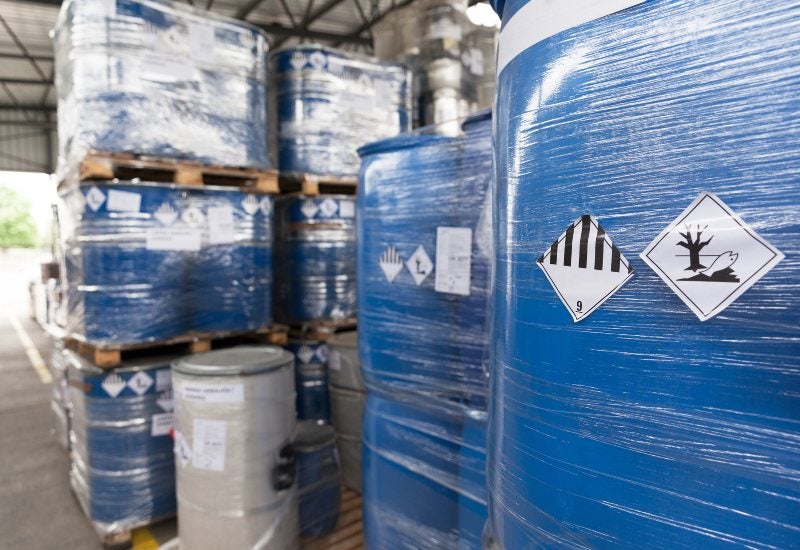 Pre-treatment of wastewater
Emergency spill waste disposal
Acid mine wastewater and drainage management
Sludge disposal
Machinery wastewater disposal
Marine waste management
Ballast wastewater disposal
Decades of Experience
Since 1997, we've only expanded our resources and services, always staying up-to-date on current regulations and new technology and techniques. We strive to bring you and your business the very best when it comes to managing your liquid waste. Industrial waste management requires following strict regulations and laws to ensure efficient and ethical disposal and cleaning. Our team is always certified and licensed with the latest developments to bring you efficient waste management without worry – all at an affordable price. You can instead relax, knowing that our team will handle all your liquid waste management needs, following the strict rules and guidelines. This allows you to carry on with your production uninterruptedly.
Save on Your Production and Overhead
By working with Excel Industrial Group, you free yourself up from having to manage and worry about your industrial liquid waste. We come to your facility on your schedule, collect your waste, correctly transport it, and process it by proper disposal or otherwise recycling it – all with limited involvement on your part. In short, we save you time and money. As a full-service solutions team, we can analyze your needs, output, and execute a plan that works well with your industry, waste, and day-to-day operations. If you have any questions, don't hesitate to reach out. We're always open to chat about our many waste management services. Do you have more than just industrial liquid waste? We'll create a specialized plan for your company!
What Liquid Waste Management Services Do You Provide?
Our services include:
Sampling
Liquid waste characterization
Cleansing
Safe transportation
Ethical disposal
We can also clean all types of sources using our tech. Our team in Houston, TX can effectively remove liquid industrial waste from the following areas and more:
Oil separators
Hoist pits
Sand traps
Interceptors
Sump pits
Laundry lint traps
Tanks
Soft water sand
Resin filters
Utility duct banks
Trench drains
Junction boxes
Contact Us Today
Handling industrial and commercial liquid waste is a difficult job. Leave it to the experts at Excel Industrial Group. We have technicians available around the clock to better serve our clients. No matter what industry you're in or the size of your operation, we're happy to help you with your waste management needs. Every member of our team is licensed and insured to provide the highest quality work possible. Liquid by-products from industrial facilities must be characterized, transported, handles, and disposed of by licensed professionals. Contact us today to request your quote.
Why Choose Us?
We Excel At Efficiency
Over 25 Years of Experience
Experts In Managing Waste, Chemical & Co-Product Needs