Onsite Soil & Sediment Solutions in Houston, TX
Onsite Soil Solutions
Excel Industrial Group offers industry-leading onsite soil solutions that provide companies with a cost-effective, compliant, and environmentally sound alternative to traditional soil and sediment treatment and disposal methods. Our innovative approach to soil solutions enables us to claim an integral role in benefiting the operational value of your company while restoring the safety and functionality of your land.
What Are Onsite Soil Solutions?
Excel Industrial Group's onsite soil solutions are comprehensive soil remediation, disposal, and recycling solutions for hazardous and non-hazardous soil contamination. Soil may become contaminated for several reasons, including previous industrial or agricultural activities, leaving behind harmful by-products of production. Our onsite soil solutions are designed to sustainably combat and eliminate the negative effects of these leftover contaminants using innovative treatment technologies directly at the source.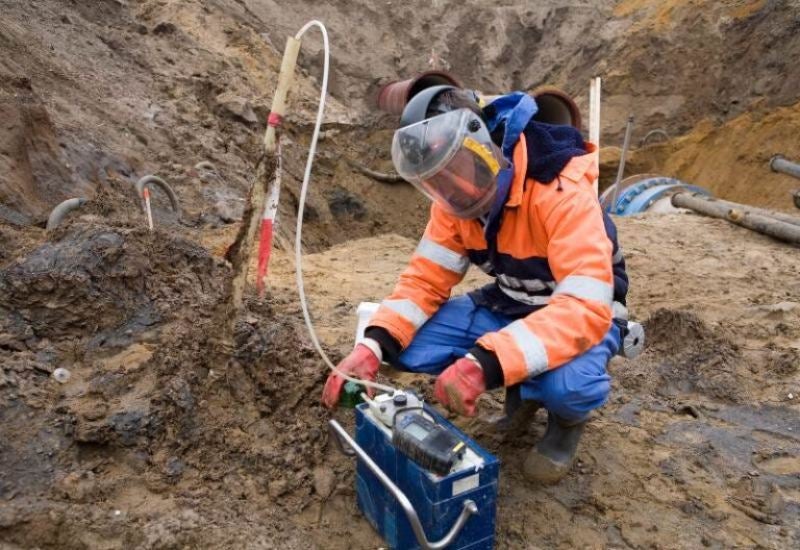 Onsite Soil Stabilization
Our onsite soil stabilization process is carried out to reduce the risk of contamination resulting from waste. Soil stabilization involves using chemical additives to convert the contaminants within soil and sediments into a less toxic, soluble, or mobile form. This process can also restrict the migration of contaminants by decreasing the surface area of the waste that is exposed to leaching.
Thermal Treatment of Contaminated Soil & Sediment
Using thermal desorption technology, we can treat and process non-hazardous, high moisture, and hazardous soil types, such as PCBs, hydrocarbons, and pesticides. In addition, we perform an assessment to determine the optimal treatment methods for site-specific applications. Once the areas of concern have been determined, we will test an untreated portion of the soil to document the initial concentration.
Benefits of Onsite Soil Treatment
Excel Industrial Group's onsite soil treatment solutions provide an array of exceptional benefits, such as:
Treatment at the source
Minimized environmental footprint
Reduced liability
Added convenience
Reduced transportation and disposal costs
Beneficial reuse onsite
Trusted in all industrial sectors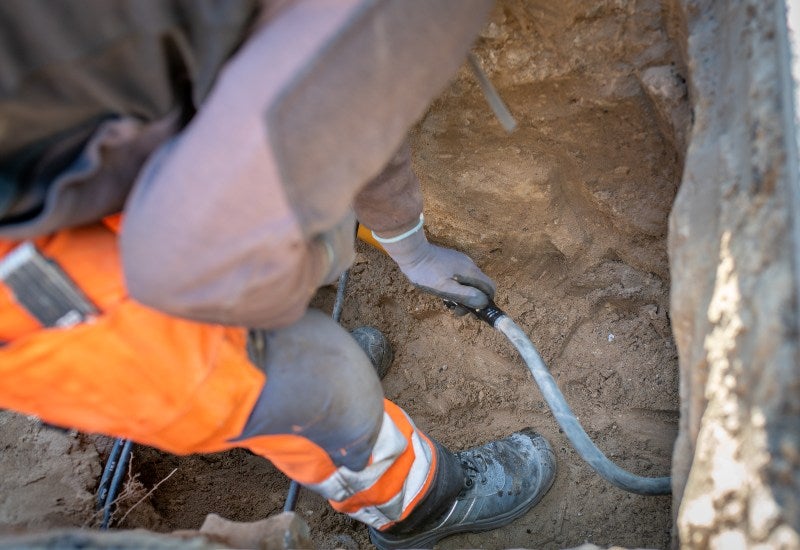 Onsite Soil Treatment Methodology
Excel Industrial Group performs comprehensive soil assessments to determine the volume of contaminants within the given area. Once we understand the severity of the contaminants, we develop a customized treatment protocol that encompasses the land objectives while ensuring no harm is done to the environment during the treatment process.
Industries We Serve
As leaders in hazardous waste management and disposal solutions, we extend our in-depth knowledge of soil remediation across several sectors, including:
Industrial manufacturing and production
Construction
Chemical
Government
Education
Healthcare
Energy and utilities
Choose Excel Industrial Group for Onsite Soil Solutions
Excel Industrial Group has more than 25 years of experience working with hazardous waste management and disposal. Our innovative team of specialists ensures compliant, safe, and environmentally conscious practices while developing customized treatment strategies to meet the unique objectives of the companies we serve. Our full-stack solutions allow companies to access valuable resources through our reliable service.
Reach Out to Our Onsite Soil Professionals
If you have harmful chemicals and materials within your soil, Excel Industrial Group is here to satisfy your soil treatment, stabilization, and contaminated soil testing needs. Restoring your land to a clean and safe condition is of the utmost importance to us. Contact our specialists today to discuss your onsite soil solution requirements.
Why Choose Us?
We Excel At Efficiency
Over 25 Years of Experience
Experts In Managing Waste, Chemical & Co-Product Needs