Waste Analysis Experts in Houston, TX
Let Us Be Your Waste Management Experts
Industrial waste analysis is key to determining the best method for waste removal and waste management services. At Excel Industrial Group, we offer thorough, efficient waste analysis services to provide your company with the information it needs to dispose of waste effectively and efficiently.
Waste analysis for chemical waste and hazardous waste
Our waste analysis experts at Excel Industrial Group provide a full slate of waste analysis services for chemical and hazardous waste at industrial companies throughout the nation. We conduct everything from onsite sampling to analyze the waste, to assist with paperwork and state or EPA registration.
Our industrial waste analysis services include:
Profiling
On-site sampling
Sample analytical services
State / EPA registration support
Identifying unknown substances
Paperwork and logistical coordination
Complete waste characteristics analysis
Packaging and / or consolidating wastes
It's our goal to provide you with the information you need to make your business run smoothly. Our unique expertise in industrial waste management can be a great benefit for you and your company. Once we complete the waste analysis, our experienced waste disposal experts can take care of the hazardous chemical waste disposal along with any other waste management services needed.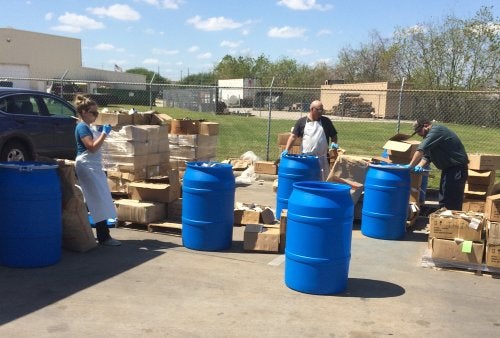 Working with our Houston, TX, waste management experts
For more than 20 years, we at Excel Industrial Group have provided various types of waste management services for industrial companies throughout the nation. Since our establishment, we have offered affordable, environmentally safe waste services, including recycling, transporting, and disposing of all types of waste — both hazardous and non-hazardous. No matter how your industrial waste is stored, we can properly remove, transport, and dispose of it safely.
Before you dispose of your waste, contact Excel Industrial Group at 281-213-3822 to learn if you can turn your overhead into a profit!